Written by Michael Lewis
A pair of former Long Island Rough Riders standouts who were key members of the 2022 team that reached the USL League Two final are heading to the pros.
Defender Jayden Reid signed a Major League Soccer Homegrown contract with the New York Red Bulls in Major League Soccer and forward Matthew Vowinkel has joined One Knoxville Sporting Club in USL League One.
An Elmont, N.Y. native, Reid spent five years with the Red Bulls Academy, starting with the Under-12 squad. He most recently played with the University of Connecticut before signing a one-year contract with the Red Bulls. There are options for three more MLS seasons.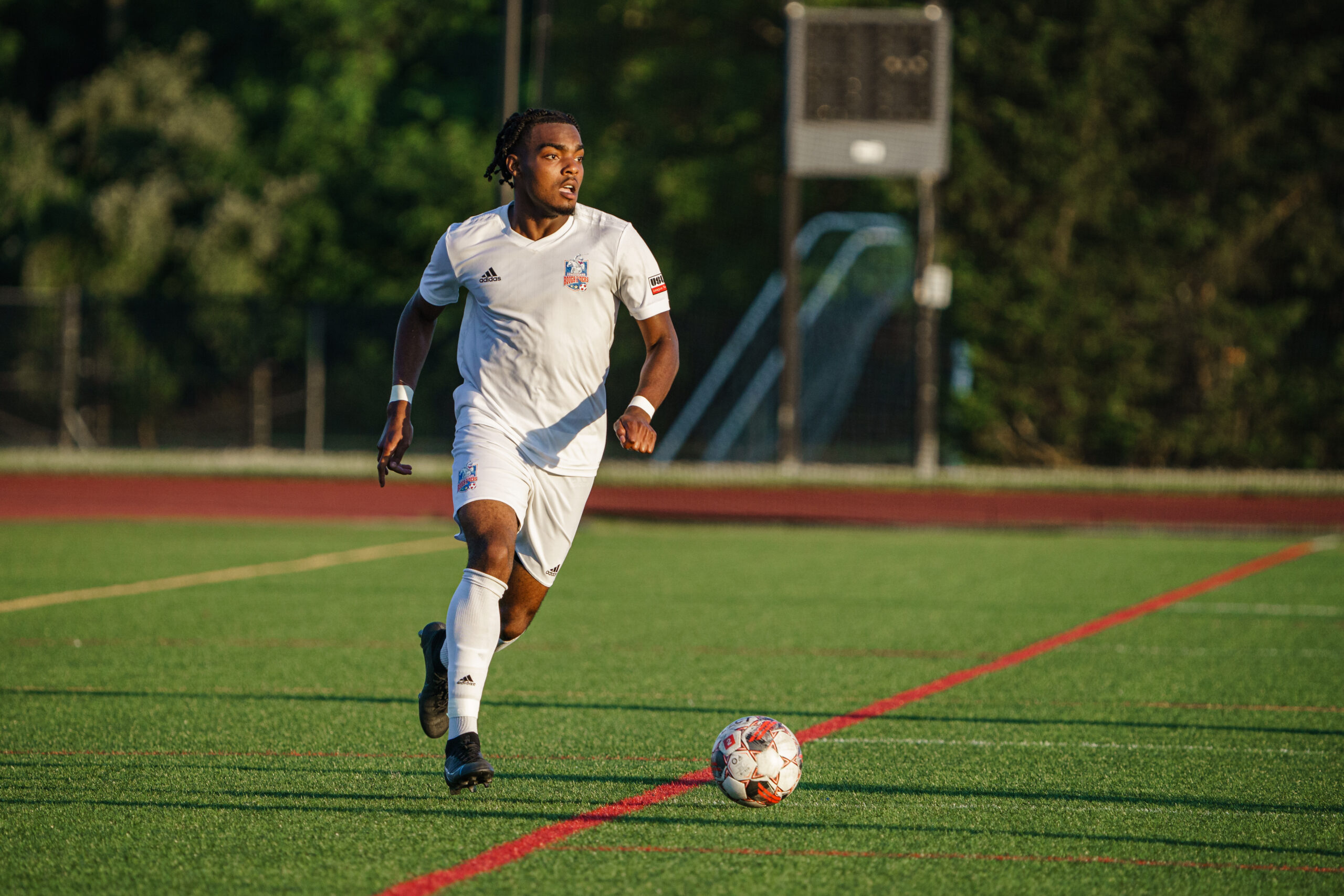 Reid, 21, competed in all five playoff matches for the Rough Riders, who dropped a 2-1 decision to the Ventura County Fusion in the League Two championship game.
"We are pleased to add Jayden [Reid] to our roster and welcome him back to the club," sporting director Denis Hamlett said in a statement. "Jayden is a dynamic midfielder and we are excited to see him with us next season."
At UConn, the 5-11, 170-lb. Reid played in 51 games over four seasons, scoring three goals and adding seven assists.
"Jayden has previous experience with our Academy and knows our style of play," Red Bulls head coach Gerhard Struber said. "We are excited to see what he can do during preseason and continue to help him develop."
Vowinkel was a mainstay on the Hofstra University men's team before joining the Rough Riders. The New Hyde Park, N.Y. native scored 11 goals in 12 regular season games this past season, adding four goals in five playoff matches.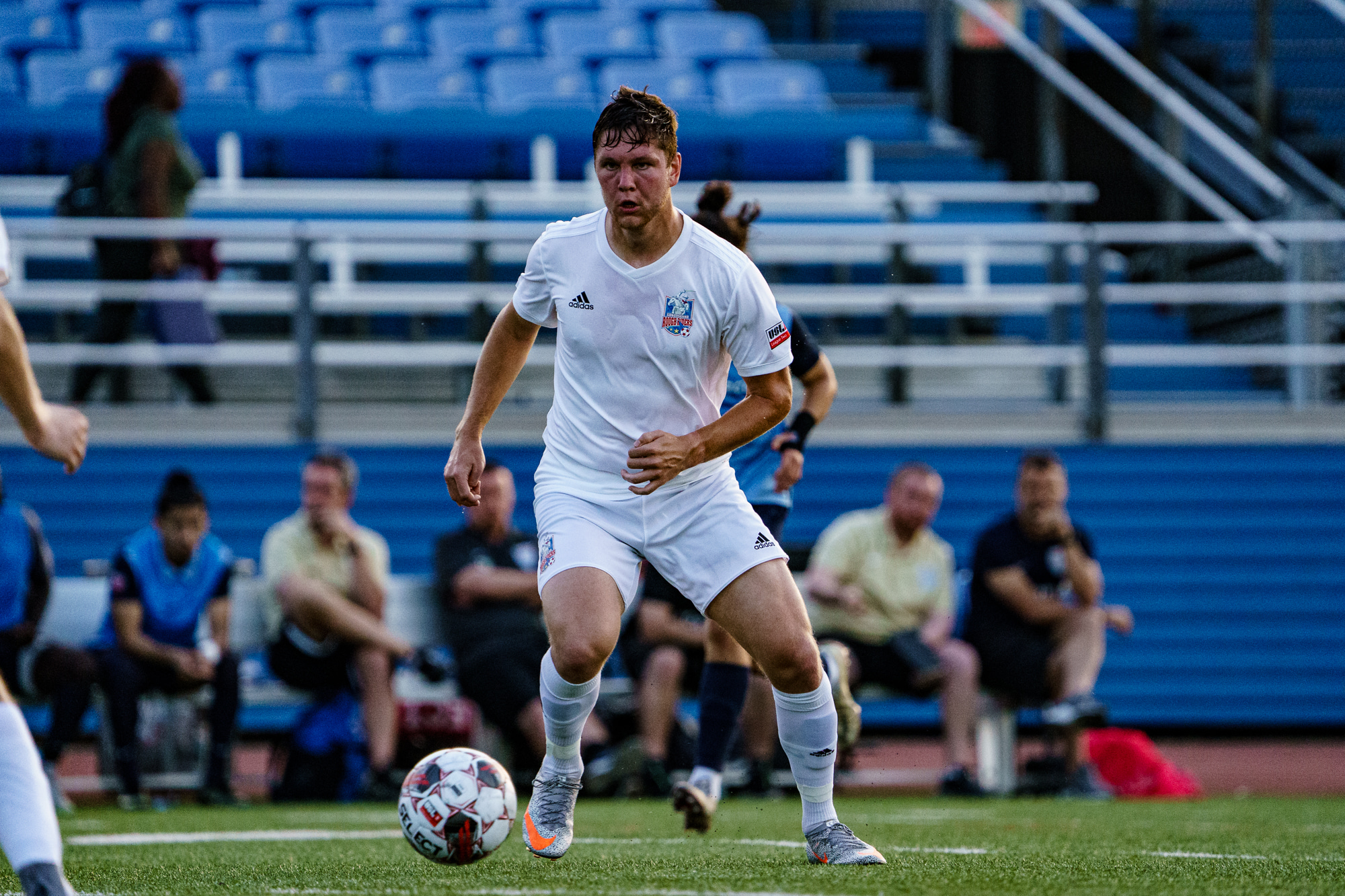 That included a dramatic goal in the 117th minute of the Eastern Conference final, which boosted the Rough Riders to a 2-1 win over the Seacoast Phantoms on July 27.
Knoxville head coach Mark McKeever said Vowinkel had an eye for goal.
"Matt is a player that would be considered an old-fashioned striker in terms of having the ability to be in the right place at the right time to put the ball in the back of the net," he said. "He is a humble, hard-working player that can be an asset to One Knox in the 2023 season. I am excited to see this lad get the opportunity to score goals at the next level."
That went double for Vowinkel.
"I cannot wait to join One Knox because I want to bring the fans and people of Knoxville an amazing first season," he said. "I am super excited to move to the beautiful city of Knoxville and still be able to do what I love to do."
Which is score goals and help create havoc for the opposing defense.
He certainly accomplished that with the Rough Riders and at Hofstra.
In college, Vowinkel recorded 42 goals and 16 assists for 100 points. He finished his career ranked second in goals and third in points. Vowinkel was a four-time All-Colonial Athletic Association selection, including three first team selections, as well as a two-time United Soccer Coaches All-Atlantic Region choice. He helped the Pride to the 2021 CAA championship and reach the third round of the NCAA Division I tourna