Written by Michael Lewis
The Long Island Rough Riders certainly enjoyed a successful and active year on many levels as it's current teams and players and a few alumni made news and headlines.
Here is a look at the Riders' top 10 stories in 2022:
1. Only second to one
In one of the best seasons in Riders men's history, the squad reached the USL League Two final. Their quest for their third national title in their 29-year history as they lost to the Ventura County Fusion, 2-1, in the final at Ventura College on Aug. 6.
After finishing second in the Metropolitan Division behind Manhattan SC (12-2-0, 36 points), Long Island (11-2-1, 34), coached by Tom Bowen, started its postseason run with a 3-1 triumph over the Ocean City Nor'easters on June 22. Two days later, the Riders recorded a 2-1 win over Vermont Green FC. They added another 2-1 decision under their belt against the Seacoast United Phantoms on July 29 before besting the North Carolina Fusion U23 on Aug. 1. to reach the national final.
Long Island captured the U.S. Interregional Soccer League crown in 1995 and the USL Pro League title in 2002.
2. What a late season run
The women also enjoyed a memorable season in the USL Women's League. They finished second in the Metropolitan Division with an 8-2-2 record and 26 points, qualifying for the postseason. They scored 35 goals in their final five regular season matches, in which the team went 4-0-1 to propel itself into the postseason. The Riders defeated FC Euro New York, 18-0, in their penultimate regular season game as Nicole Bermudez and Furtuna Velaj each tallied a hat-trick. Bermudez led the team with 10 goals and one assist, followed by Velaj (nine goals, three assists) and Salma Tarik (six goals, four assists).
Long Island dropped a 2-0 decision to the Greenville Liberty in the playoff quarterfinals on July 13.
Matt Lannon took over the head coaching responsibilities during the season after Kelsey Hauser stepped down to have her first child.
As it turned out, the Rough Riders were the only club to have both its League Two and W League teams to reach the postseason in 2022. Certainly no mean feat.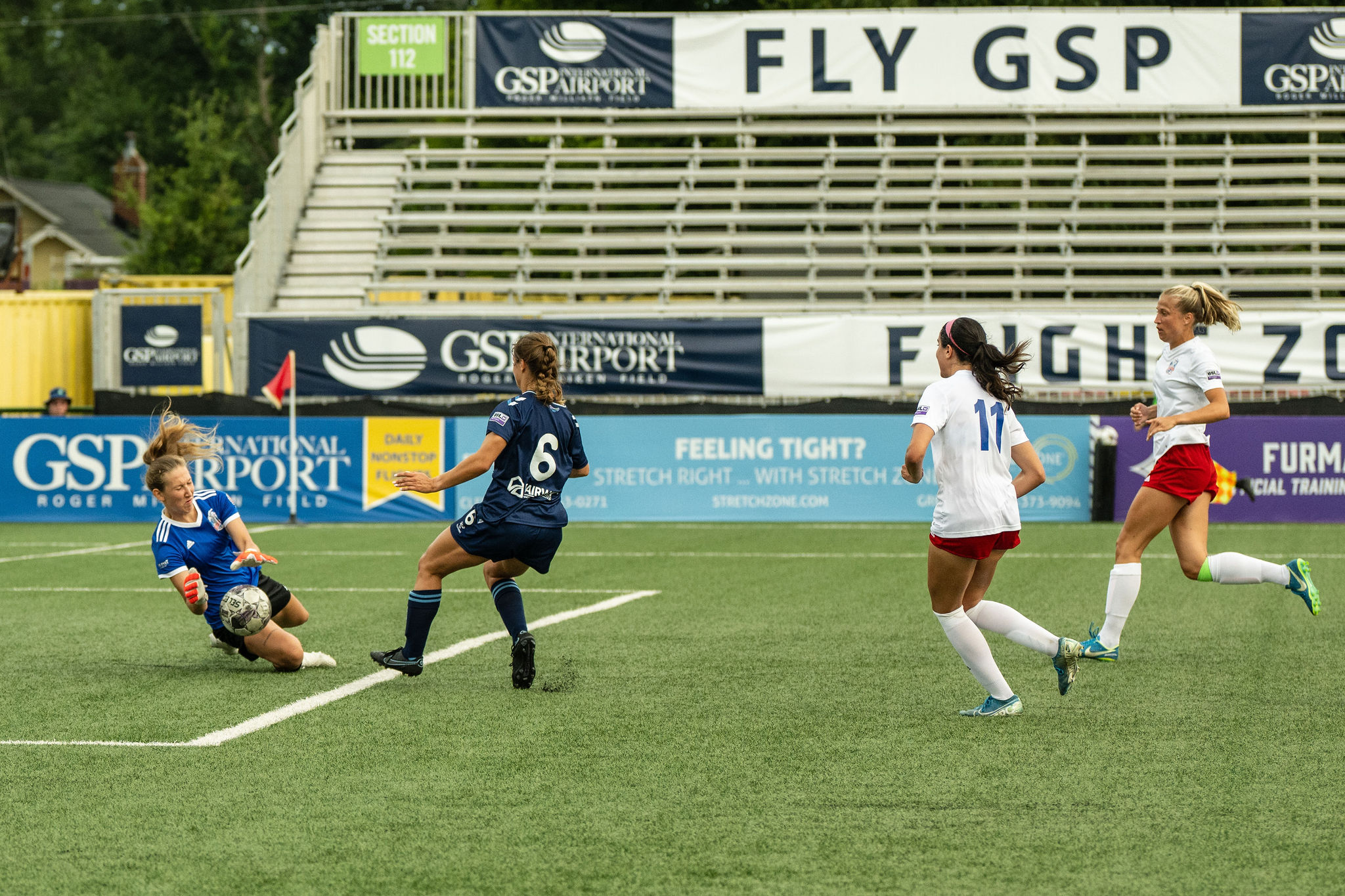 3. A successful balancing act
When he started to piece together the roster of the Long Island Rough Riders' USL Academy team this year, head coach John Fitzgerald faced an intriguing balancing act. Fitzgerald wanted to give as many players as possible, from high school to college an opportunity to play and develop their game further. He also wanted the team to be competitive. Certainly not an easy task.
But things worked out so well as the squad finished its season with a sterling 8-1-0 mark, finishing second in the USL Academy Boys Under-19 Metro-NYC Division while outscoring their foes, 35-11. That helped the three top Rough Riders squads, including the men and women, to finish with a collective 31-4-5 record.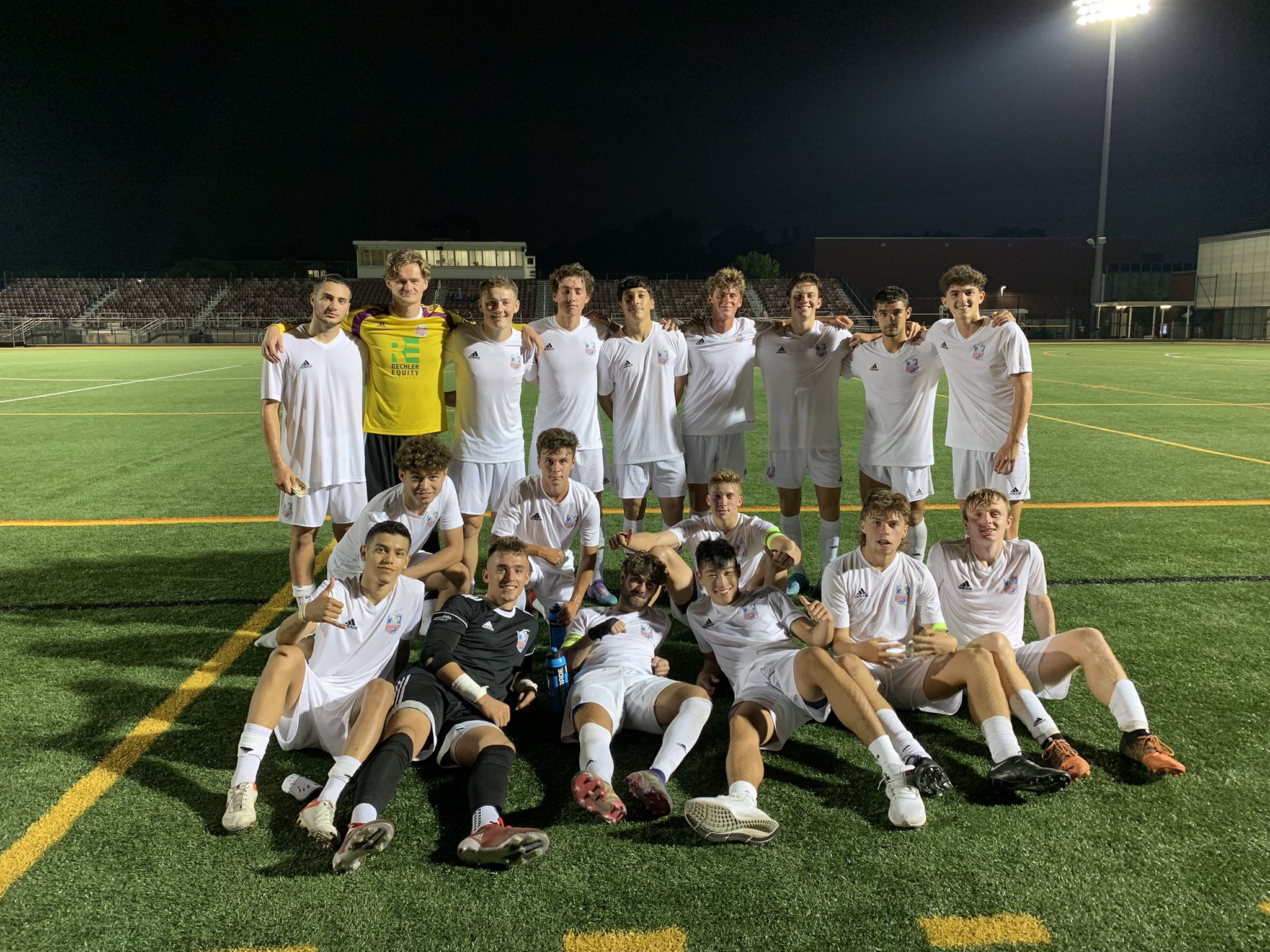 4. League and team honors
With the men's and women's team's success came some individual honors and several Riders received their proper due. On the men's side, defender Bjarne Thiesen and goalkeeper Wessel Speel were named to the USL League Two All-League team. These two big players came up big time for the Rough Riders. Thiesen is 6-5, Speel 6-7. While their skills were exceptional, their height went a long way, especially when defending dead-ball situations such as corner kicks, free kicks and penalty kicks, and scoring off of them as well.
As for team awards, Roc Carles Puig was chosen as the men's rookie of the year, Albert Kang as players' player of the year, Ryan Carmichael (13 goals) as the offensive player of the year and Thiesen as defensive player of the year.
There was a big reason why the women allowed only seven goals in 12 regular season game – defender Nina Carlomusto, who was a first-team selection to the USL W League team of the year. Carlomusto demonstrated her versatility by starring at left back and center back. The Hicksville, N.Y. native also scored two goals before returning to Fairleigh Dickinson University for her senior season.
For the women's team awards, Bermudez was selected as player of the year, Sofia Quijada as rookie of the year and Alanna Brennan as the unsung hero.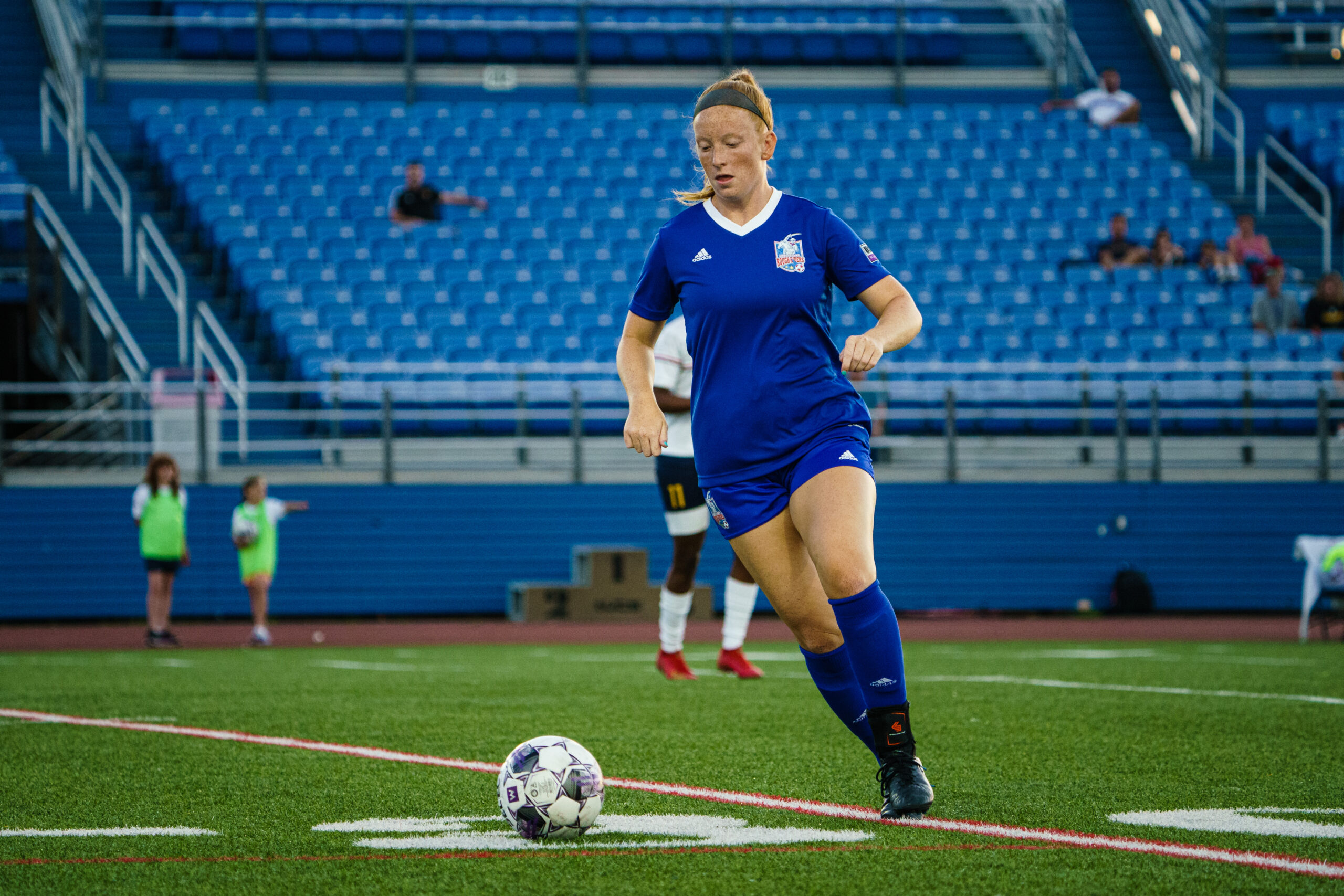 5. Moving on
A pair of former Rough Riders standouts who were key members of this year's men's team are heading to the pros.
Defender Jayden Reid signed a Major League Soccer Homegrown contract with the New York Red Bulls and forward Matthew Vowinkel has joined One Knoxville Sporting Club in USL League One.
An Elmont, N.Y. native, Reid spent five years with the Red Bulls Academy, starting with the Under-12 squad. He most recently played with the University of Connecticut. Vowinkel was a mainstay on the Hofstra University men's team before joining the Rough Riders. The New Hyde Park, N.Y. native scored 11 goals in 12 regular season games this past season, adding four goals in five playoff matches. That included a dramatic goal in the 117th minute of the Eastern Conference final, which boosted the Rough Riders to a 2-1 win over the Seacoast Phantoms on July 27.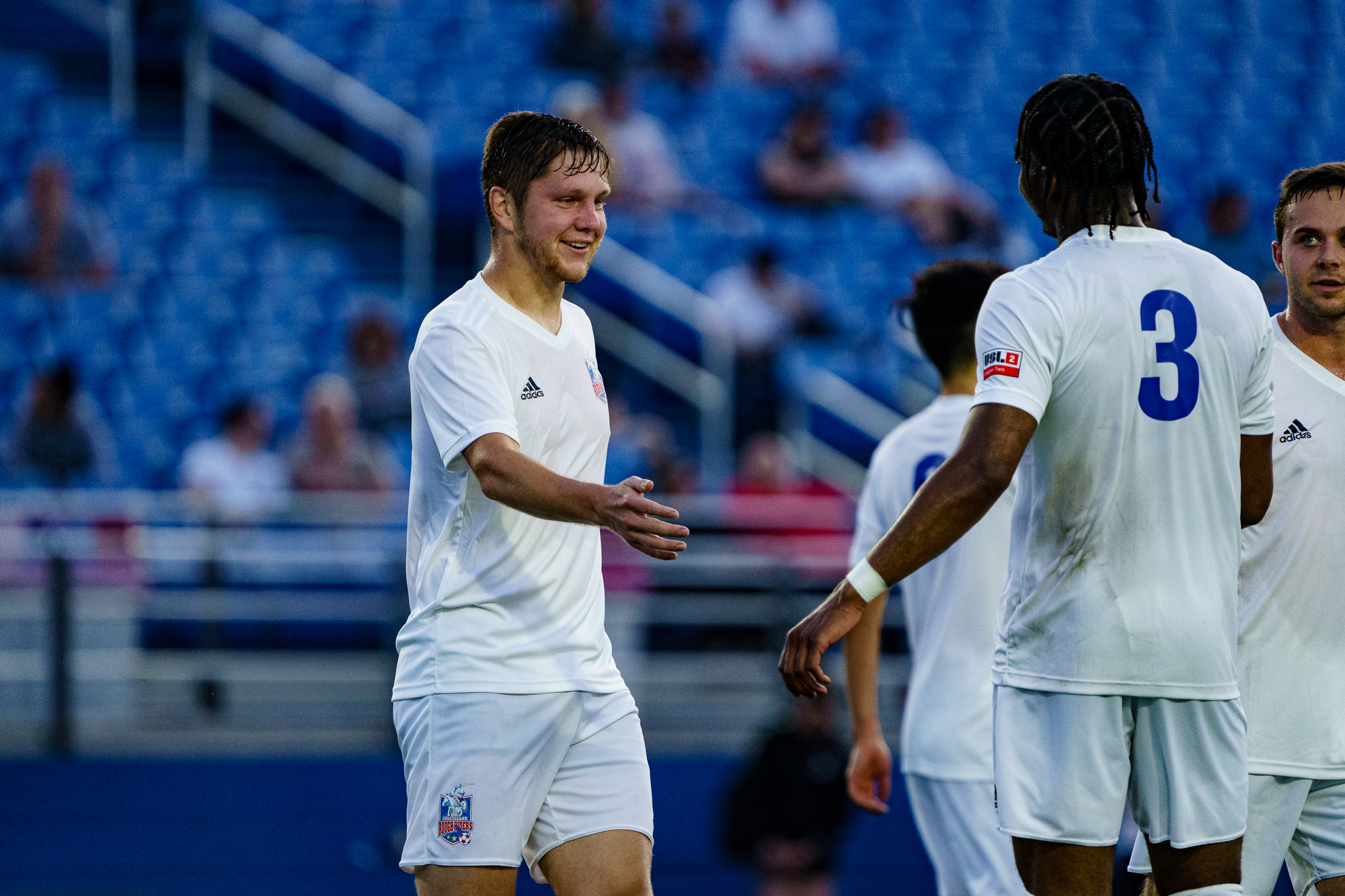 6. What an improvement
A year after going winless at the USL Super Y Nationals, the Rough Riders' Under-14 team made great strides this year. The team reached the semifinals of the elite competition in Tampa, Fla.
The squad went undefeated in the group stage. Long Island began with a 1-1 draw with Nova Majestics Springfield before blanking the Bethesda Soccer Club, 3-0, and defeating the Cleveland Force, 2-1, to reach the semifinals. After playing to a scoreless draw with the Virginia Development Academy, the Rough Riders lost in penalty kicks, 4-3, on Dec. 12. To understand how slim the margins can be in a tourney, VDA edged Arundel SC in the final via penalty kicks, 4-2, after playing to a 1-1 tie, on Dec. 13.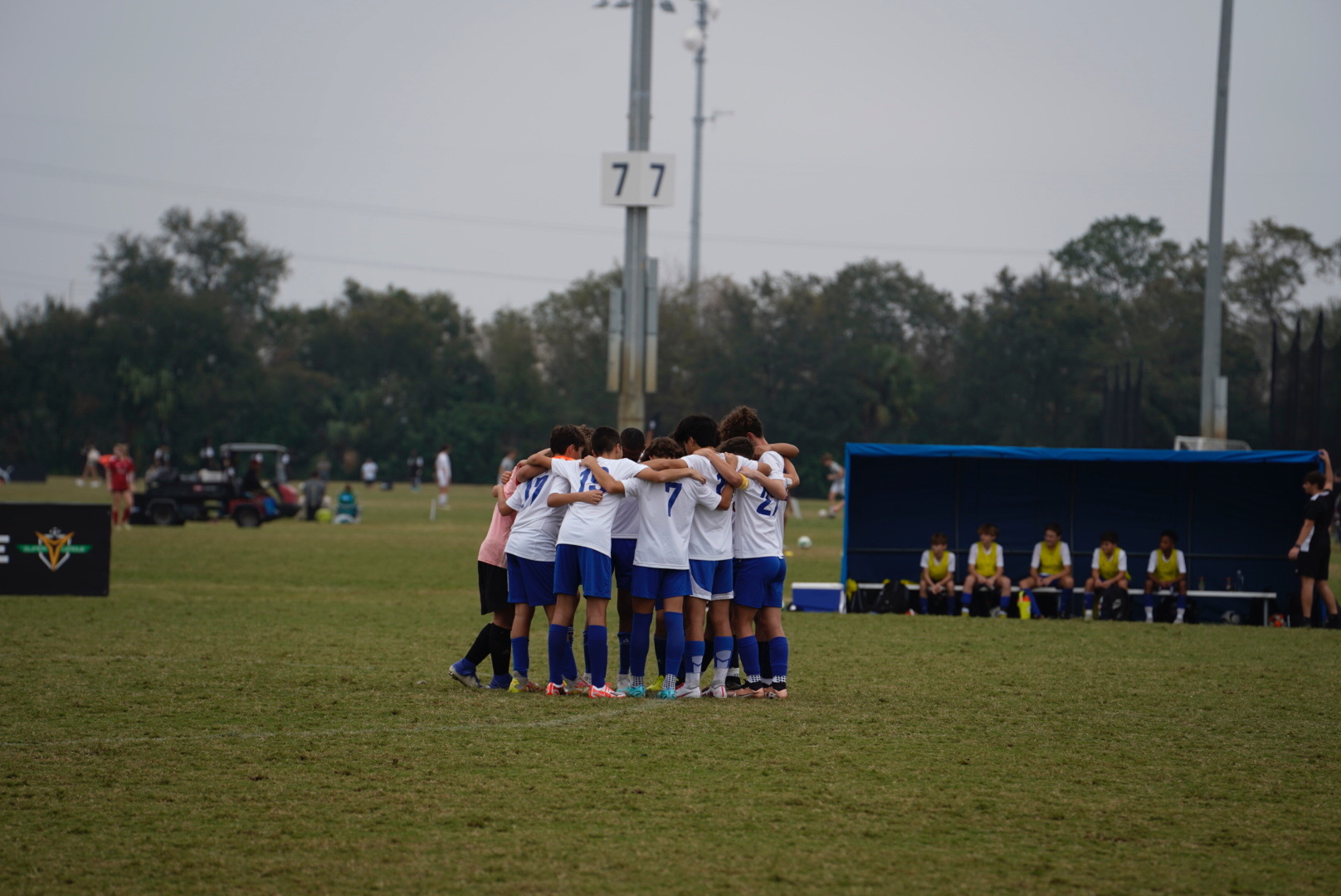 7. World Cup Watch Party
In a first for the organization, Nassau County and the Rough Riders held a World Cup Watch Party at the Mitchel Field Complex Indoor Facility in Uniondale, N.Y. on Nov. 25. Some 225 fans showed up and were entertained by the USA and England, who played to a 1-1 draw in their World Cup Group B match in Qatar. "The World Cup is always a uniting force in support of U.S. Soccer while also inspiring youth soccer players," said Long Island Rough Riders CEO, Peter Zaratin. "The Watch Party is a great way to bring that unity and inspiration to Nassau County."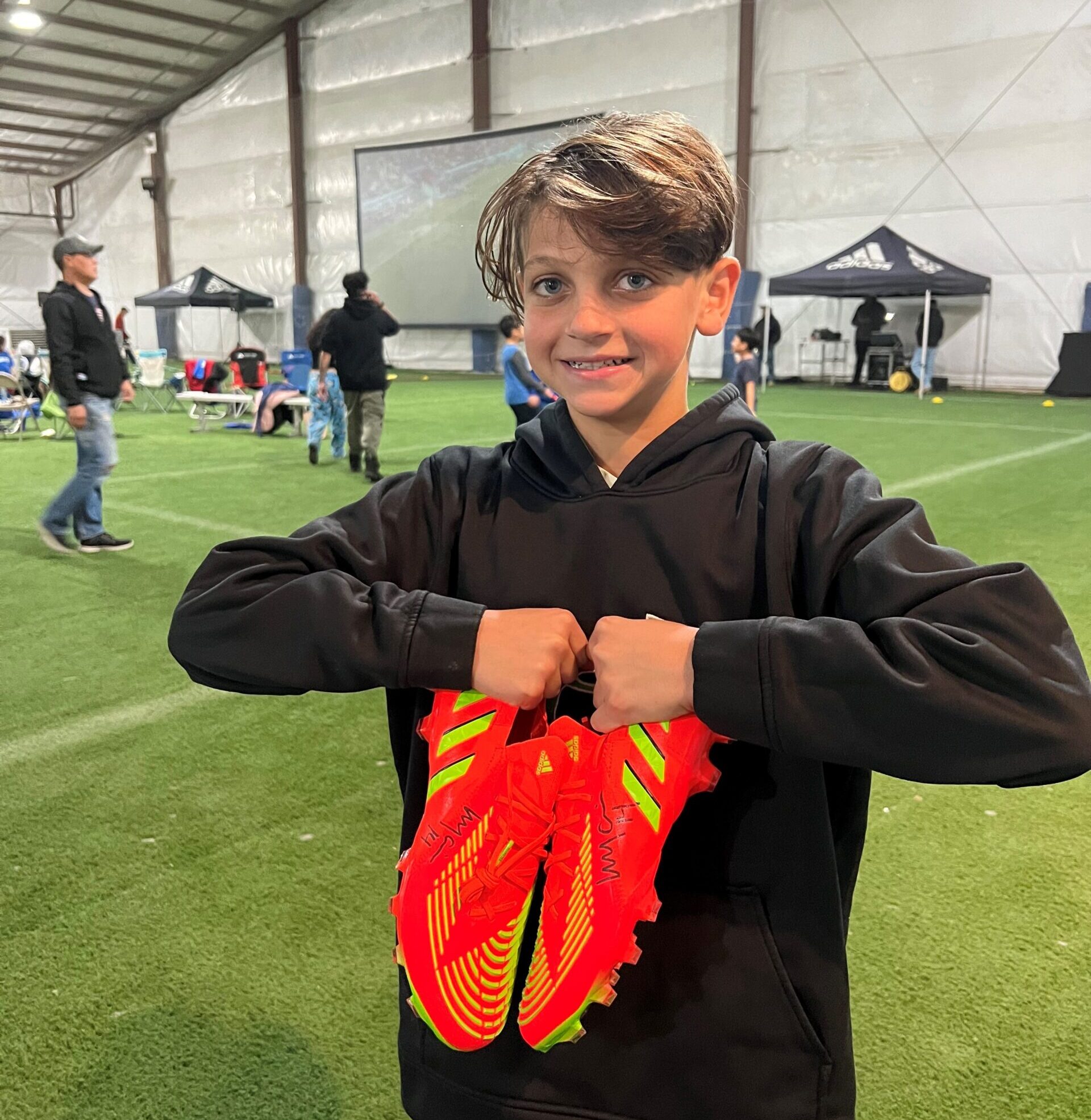 8. No ordinary Joe
When a soccer player is nine- or 10-years-old, no one, not even the best coaches in the world, can predict how far they will go. That went for U.S. men's national team's 19-year-old defender Joe Scally as well. About a decade ago, the Lake Grove, N.Y. resident was a member of the Rough Riders' youth team that competed in the USL Super Y League. Scally was named to the 2011 all-tournament team at the Super Y League North American Finals. He even took home the Golden Boot for the U12 division at the tournament. Scally continued to develop, playing for New York City FC before transferring to Borussia Moenchengladbach (Germany) before he was named to the U.S. men's national team for the World Cup in Qatar. Scally, who turned 20 on Dec. 31, became the fourth former Rough Rider to be a part of a World Cup roster, joining the USA's Tony Meola (1990, 1994, 2002) and Edson Buddle (2010) and Colombia's Wilmer Cabrera (1998).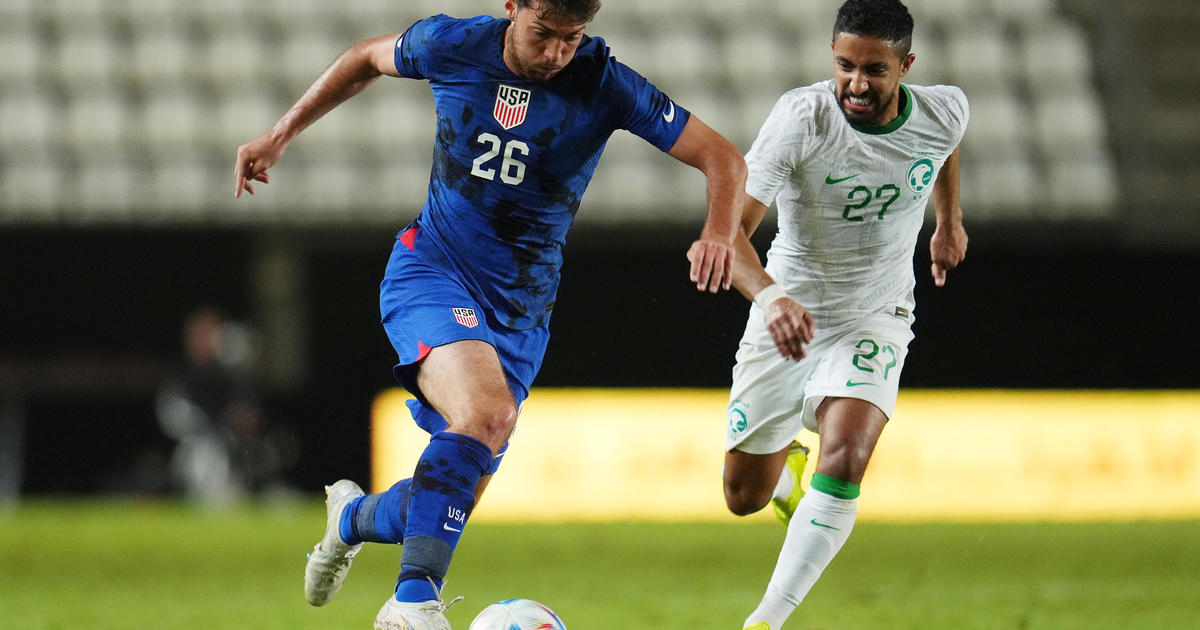 9. Backstopping an historic run
Riders' alum and goalkeeper Danny Vitiello turned out to be one of the heroes for Sacramento Republic FC in its historic run to the Lamar Hunt U.S. Open Cup final. Vitiello, 26, who played for LI in 2018, backstopped his USL Championship team through the tournament. He made a big-time save in the shootout win over Sporting Kansas City in the semifinals. Republic FC won the tie-breaker, 5-4, after playing to a scoreless draw in Sacramento, Calif. on July 27. Orlando City SC ended Sacramento's run with a 3-0 win in the championship game.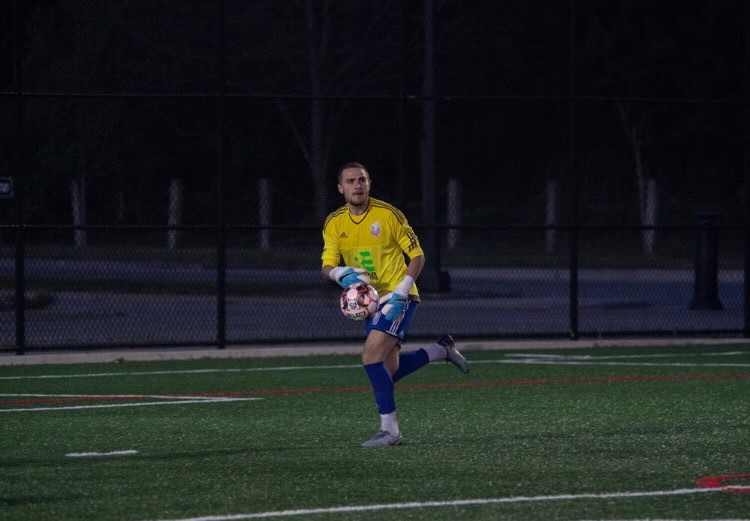 10. Help from across the Atlantic
The Rough Riders' success at several levels was aided by coaches from the United Kingdom. These coaches, who were UEFA certified with diverse coaching backgrounds, joined the organization in May to lead on-field training. That included camps, clinics and private training sessions. These coaches directed the Riders' pre-academy and select teams in year-round tournaments and Super Y League matches.