Written by Michael Lewis
Sometimes you've got to experience something to get better at it.
Take, for example, the Long Island Rough Riders Boys Under-14 team.
Last year the squad struggled at the USL Super Y Nationals in Tampa, Fla.
"That first years' experience was a tough learning experience in terms of results," head coach Adam Allaway said.
A year older and wiser, the team returned to the competition earlier last week and reached the semifinals of the elite competition.
"This year, we changed some things off the field to allow our on-field performances to really excel," Allaway said. "We were a lot more disciplined in the way we approached."
A big difference, indeed.
The U-14 team went undefeated in the group stage. Long Island began with a 1-1 draw with Nova Majestics Springfield before blanking the Bethesda Soccer Club, 3-0, and defeating the Cleveland Force, 2-1, to reach the semifinals.
After playing to a scoreless draw with the Virginia Development Academy, the Rough Riders lost in penalty kicks, 4-3, on Dec. 12.
To understand how slim the margins can be in a tourney, VDA edged Arundel SC in the final via penalty kicks, 4-2, after playing to a 1-1 tie, on Dec. 13.
"It was a big difference," Allaway said. "This year, the boys put in the work in terms of the training throughout the summer. We had a certain style in which we wanted to play following from the summer this year, which evidently, we're seeing on the field as well in terms of performances, but also learning how to win.
"We went into the tournament, not knowing what to expect and we came out of the tournament as one of the favorites and really have put our stamp down in terms of Rough Riders being nationally recognized as a team to beat within that age group."
The Rough Riders did not what to expect entering the tournament.
"We gave the boys something to believe in," Allaway said. "The boys believed in themselves, and they came together as a group and overcame any challenges that were put in front of them. I think I've learned a lot. The boys have learned a lot."
Several players stood out for Long Island, including forward Jake Hobi, captain and central midfielder Aiden McNee and goalkeeper Collin Shirrmacher.
Hobi was "absolutely outstanding" and "showed a lot of creativity," Allaway said.
The Rough Riders planned to be defensive for large parts of the tournament.
"Being a forward without the soccer ball really does take a toll on you," Allaway said. "When he got his chances, he took them ideally, probably saving us in our last group game, overcoming a one-nil [deficit] to finish the game 2-1 with two spectacular goals from the right-hand side, left foot into both top corners. He had a really good tournament."
McNee played every minute of every match.
"He was absolutely outstanding in terms of the work rate he did off the ball, but also providing that technical ability in the middle of the field on the ball, enabling us to go forwards when we did win the ball in the defensive position," Allaway said.
If you have a hot goalkeeper, a team can go far in a tournament. Shirrmacher was up to the task and then some.
"We were nervous," Allaway said. "We were under a lot of pressure at times. It definitely helps to have probably the best goalkeeper at the tournament to perform day after day, make save after save and really keep his team in each game. And then also his extreme effort in the penalty shootout against VDA to give his teammates hope."
As it turned out, not unlike its U-14 counterparts' experience in 2021, the Rough Riders U-12 squad struggled in its group stage games this year.
The U-12's entered the 9 v 9 tournament at a huge disadvantage. Head coach Ethan Brough could only bring 10 players as six players could not travel, leaving him with only one substitute for the competition.
Several players could not go because of work and school commitments, according to Brough, "which was unfortunate," he said.
"We had some younger players come and play for us," he added. "That was really good because I was really excited to have them because I like them all as like as boys and as players. We were quite we were quite limited in in what we could do. I was so proud of all the boys because every game they played so well. We implemented different styles. I wanted to try new things and players in different positions."
The U-12 side was down a few defenders, so Brough used players who were unfamiliar with the position but acquitted themselves well.
"They adapted to it really well," he said. "I was so proud of all of them."
The Rough Riders started the competition with a scoreless draw with the Milwaukee Torrent. They suffered a 5-0 loss to Indiana Elite and then a 5-2 setback to Great Falls Reston SC.
Long Island could have turned things around in the first match as it almost scored in what Brough called "one massive chance which I still have nightmares over."
"Our boy's got an open goal," he said. "He tried to shoot quick, and it just rolled past that post. I can still vision the ball just rolling past the post. I could imagine if we had won that first game if that had gone in that would have been that would have been electric for all the boys as well.
"I still think that they played incredibly well even though we didn't win. The performance on the field doesn't really reflect the score line. But that's how it goes sometimes in soccer."
With an extremely thin bench, Brough was limited in giving his players a rest or making tactical substitutions. And there was the specter of injuries. Fortunately for the team, there were none.
"We still performed very well in in comparison to what we expected because we knew that the other teams that we were playing against were very good," he said.
Brough said he looked at the Great Falls Reston SC's results and noticed that squad had tallied 63 goals in 10 games last summer.
"They managed to hold them out for so long and they got goals themselves," he said.
Goalkeeper Liam Quinn, who was named team captain by Brough, played a year up as he was outstanding in the net.
"He did a great job," Brough said. "He saved so many goals which were I thought were definite goals. He managed to get a hand to it or a foot to it or he just came and was confident in claiming crosses or 1 v 1s. He stood tall and he was very brave. He was he was super all tournament."
The teams:
U-12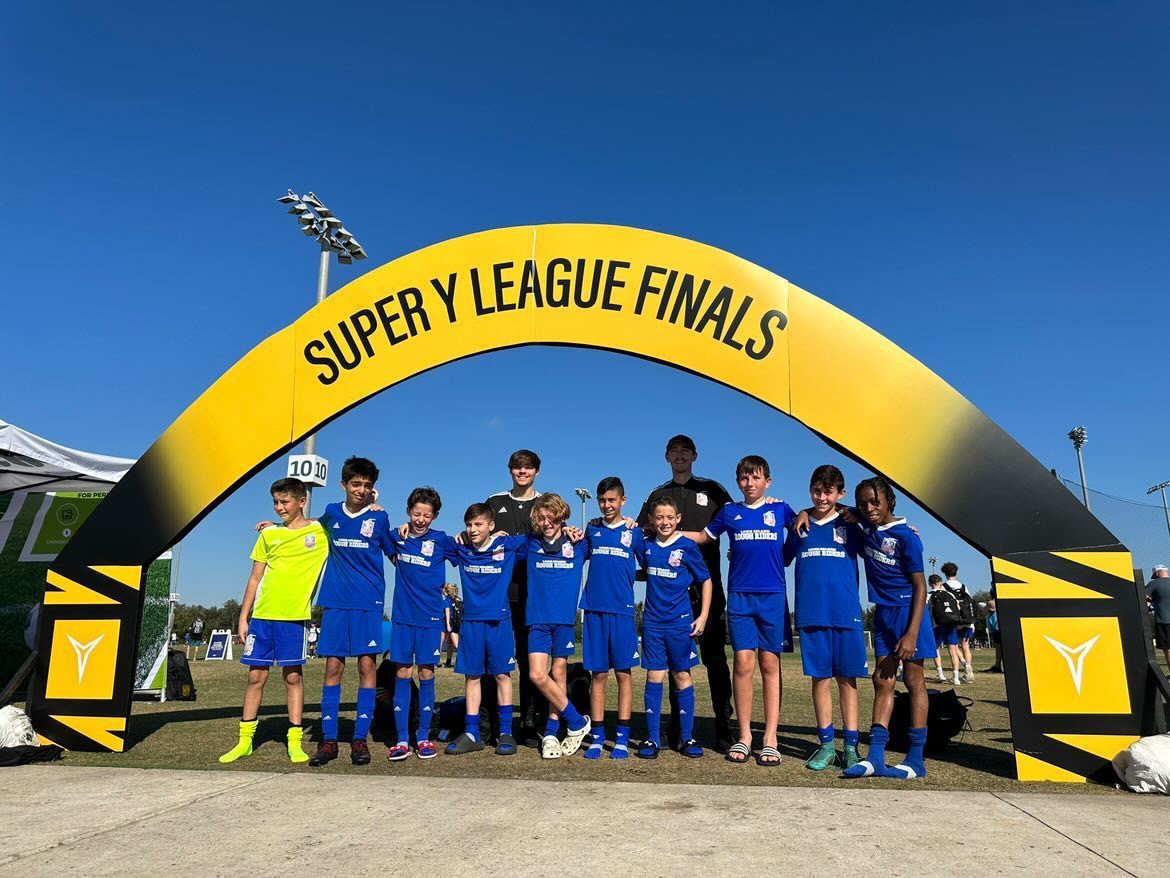 Liam Quinn, Aiden Fretel, Nicolas Costa, Messiah Williams, Benjamin Karp, Xavier Vazquez, Logan Trout, Benjamin Meijer, Jofiel Pico-Cordero, Tyler Zegans
U-14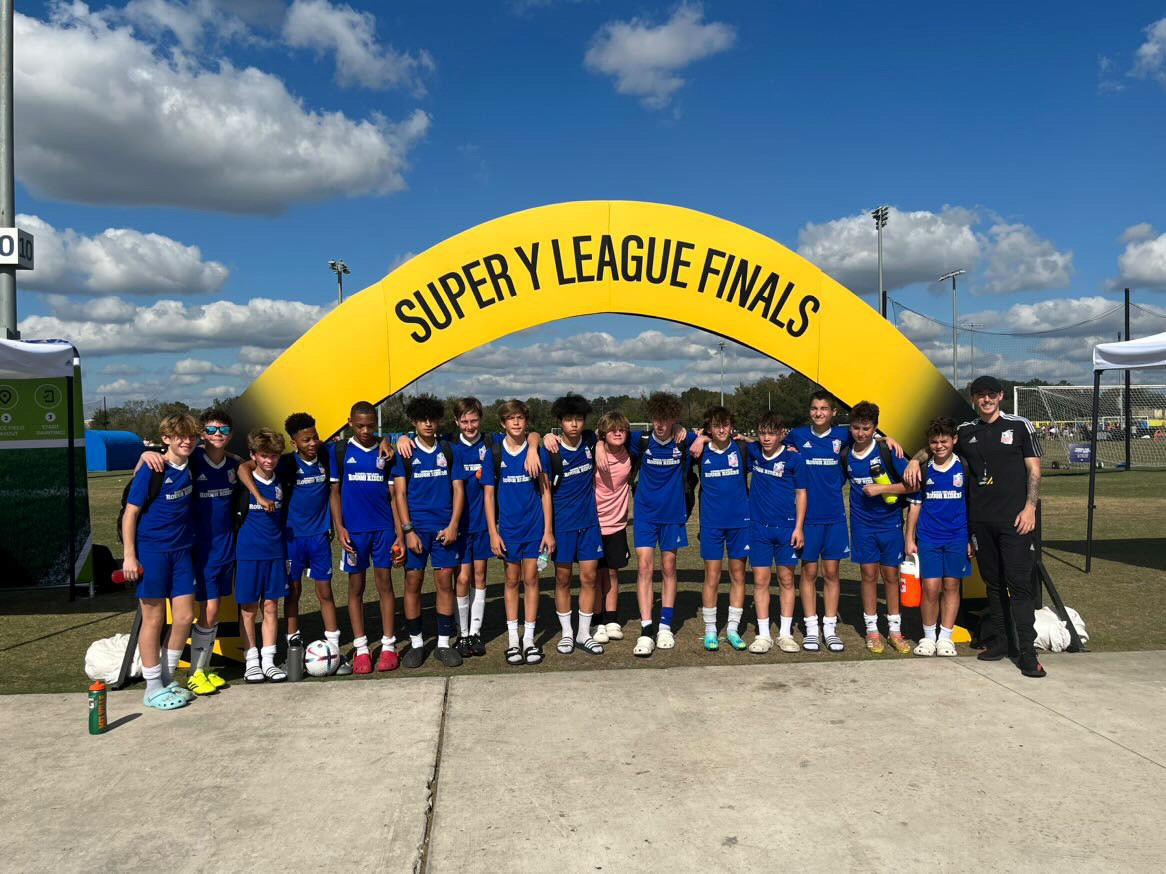 Jake Braverman, Cristiano Costa, Devan Delarosa, Richie Dempsey, Alexander Gizzi, Owen Gordon, Jake Hobi, Kyle Jimemez, Carson Mattar, Aiden McNee, Evan Mehalakes, Andrew Melville, Jackson Langevin, Collin Shirrmacher, Bukari Spann, Liam Trout