Written by Michael Lewis
UNIONDALE, N.Y. – Lia Howard's header in the 82nd minute snapped a 1-1 tie with FA Euro and lifted the unbeaten Long Island Rough Riders women to a 2-1 victory in a USL W League game at Mitchel Athletic Complex on Sunday afternoon.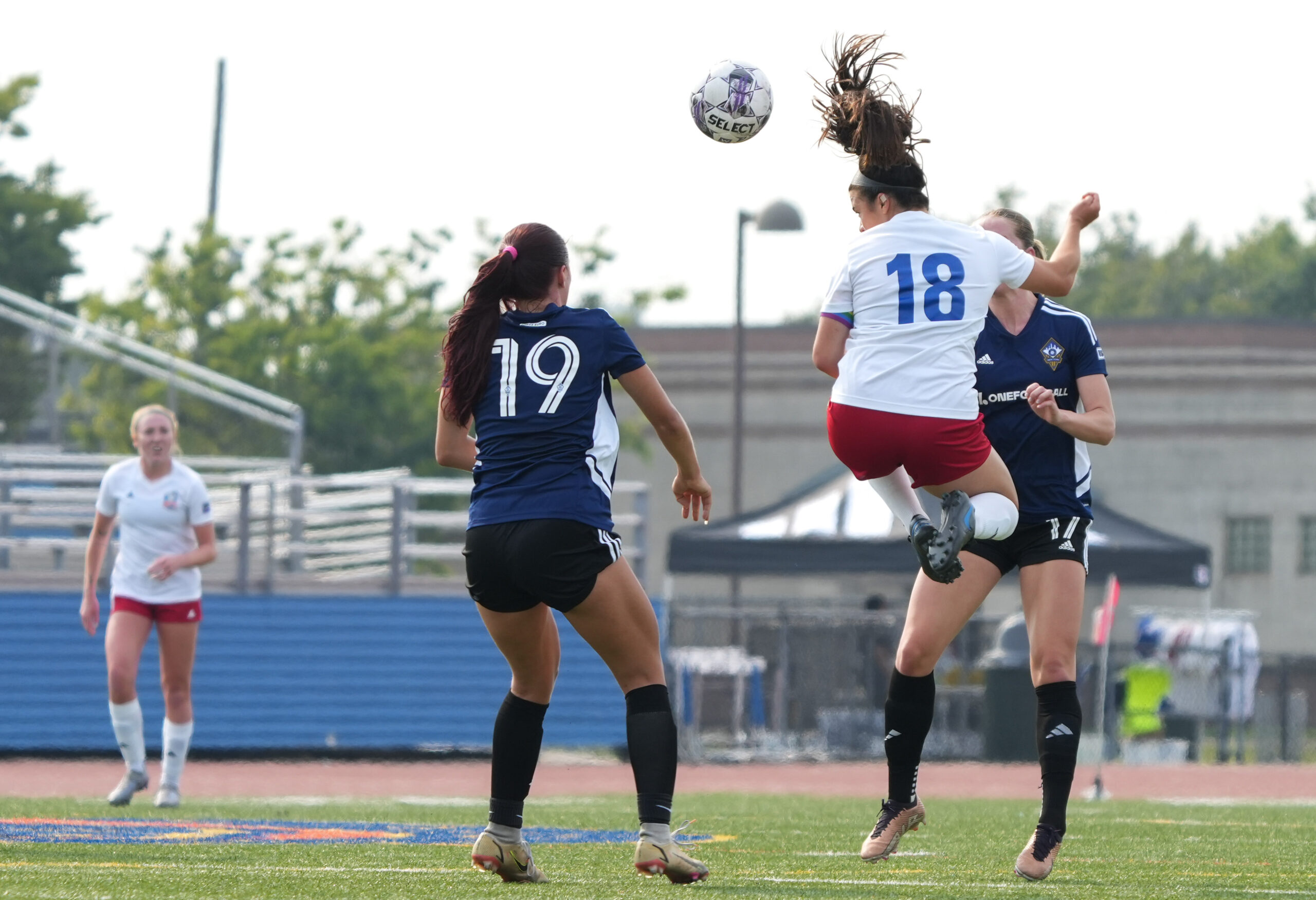 The win continued the Rough Riders' perfect start to the season as they lead the Metropolitan Division with a 6-0-0 record. FA Euro slipped to 2-3-1.
Bella Sember, who had a 26-yard shot saved in the 80th minute, turned playmaker, sending a left-wing cross into the box. Howard, who was named to the W League team of the month for May earlier this week, reminded everyone that she deserved the recognition by heading a nine-yards attempt into the right corner past goalkeeper Nikki Pasquarella for the game-winner.
Despite dominating the opening 45 minutes, the Rough Riders walked into the locker room in a 1-1 deadlock.
FA Euro found the net first, on midfielder Alicia Thoresen's fifth-minute goal. Left back Sammy Hannwacker sent in a long free kick from the left side that was headed into the air in a penalty area scrum. Thoresen then headed it over the outstretched arms of goalkeeper Natalie Medugno.
That goal motivated the hosts as Long Island knotted things up in the 20th minute. Howard slipped a pass to Jessica Garziano. The St. John's University midfielder slotted the ball past Pasquarella from seven yards for a 1-1 deadlock.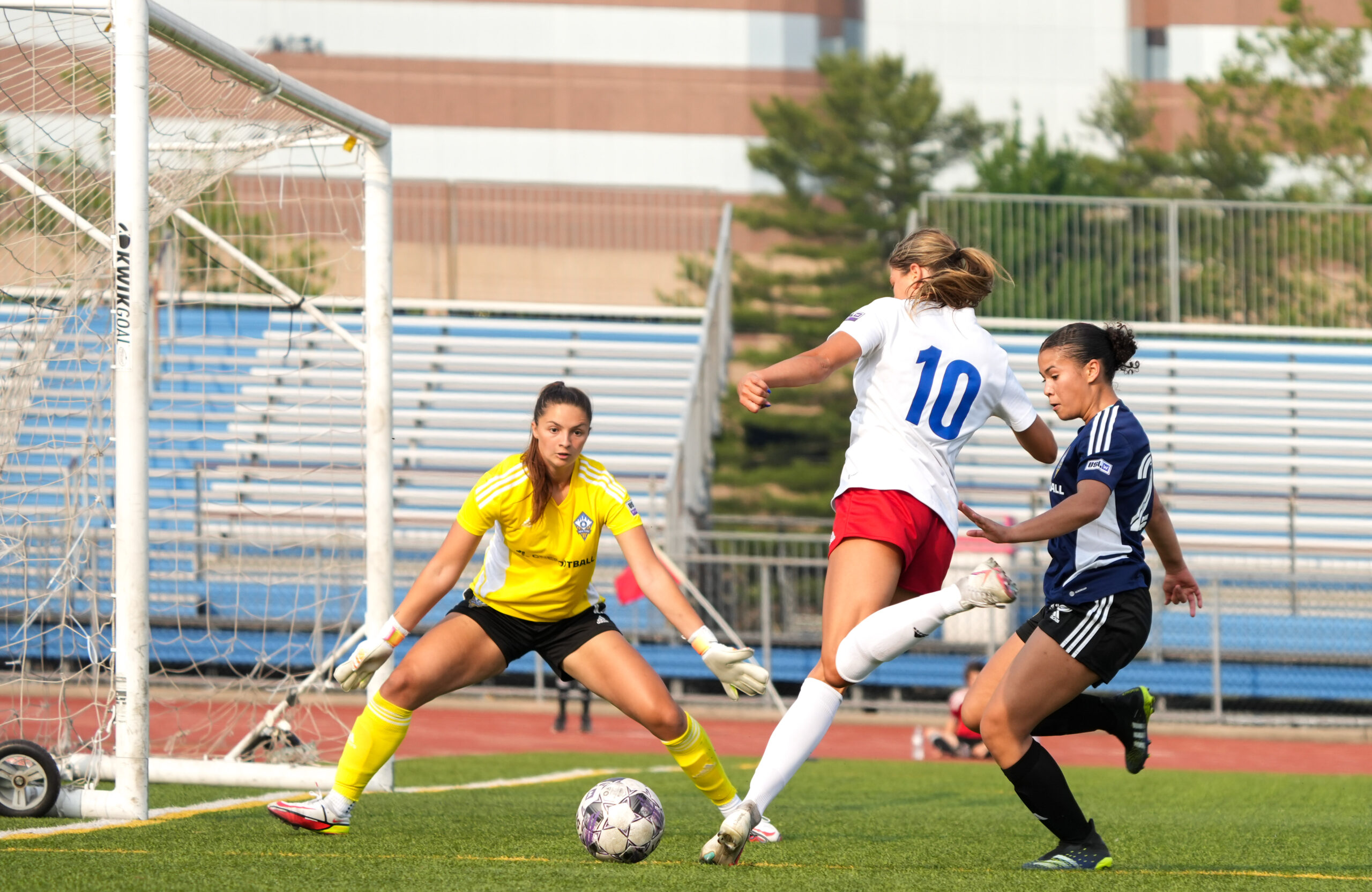 The Rough Riders held possession for a sizable portion of the rest of the half but could find the solution for the go-ahead goal. They tested Pasquarella with several long-range attempts, but most of them went wide of the target.
Long Island continued its domination in the second half, but Pasquarella made several saves to keep the hosts off the scoreboard – until Howard's late heroics.
The Rough Riders will play at Morris Elite SC on Saturday, June 17 at 3:30 p.m. Their next home game is scheduled against Cedar Stars on June 19 at 12:00pm.
In the second game of Sunday's doubleheader, the Rough Riders and FA Euro men met in a USL League Two encounter.