Three games into the USL League Two season, Nick Dang was struggling in the first half of the Long Island Rough Riders' road match at the Hudson Valley Hammers on May 27.
Rough Riders head coach Tom Bowen was concerned about the 6-2, 180-lb. center back's performance.
"He really had a shaky first half," Bowen said. "He couldn't complete his passes. He was nervous. He really had I don't want to say a stinker of a first half, but he really did."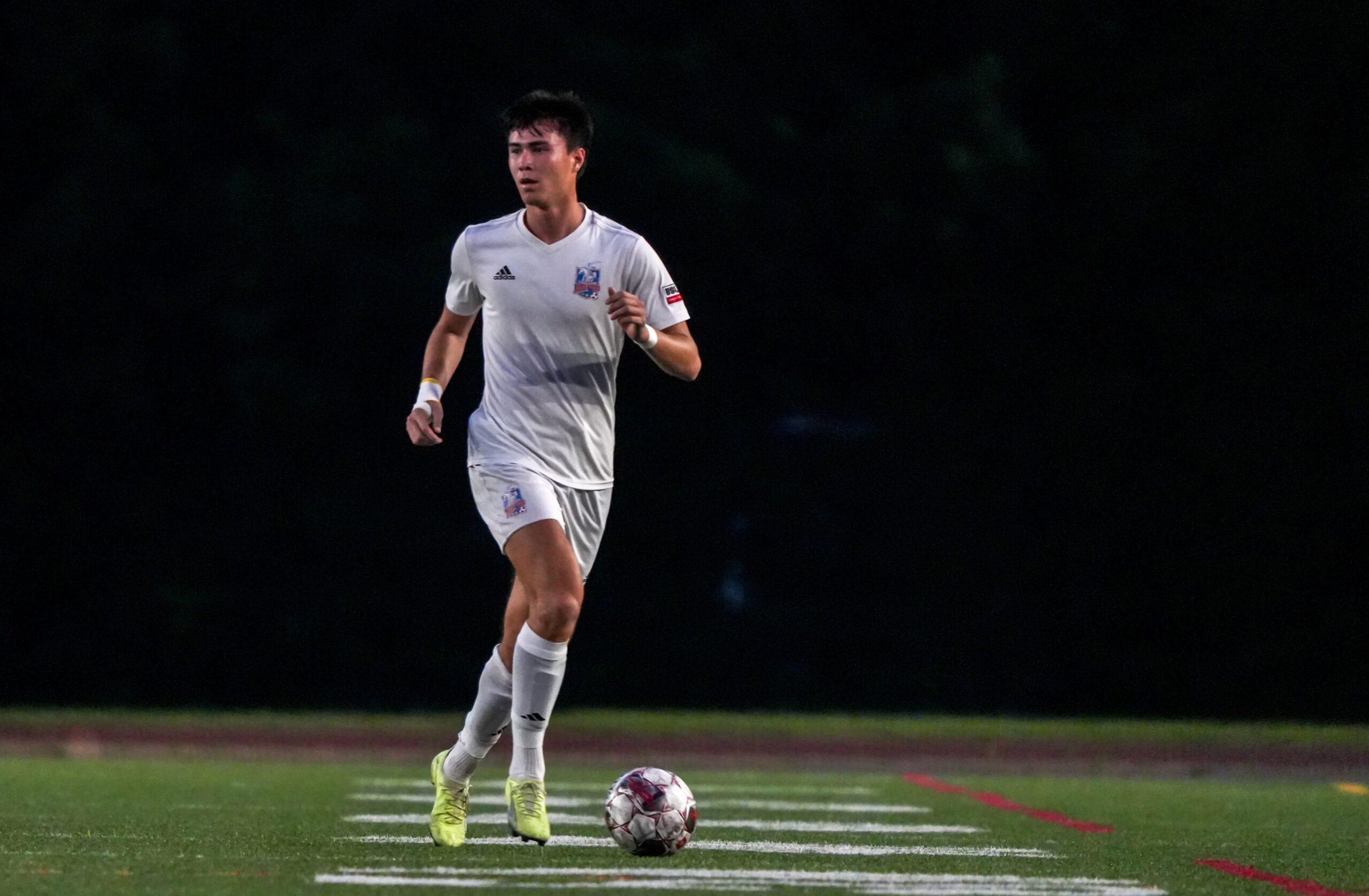 At halftime of a scoreless game, Bowen said that he decided to have a "quiet word" with Dang.
"We trust you," he told his defender. "We should take you off but we're not going to take you off. We trust you. Just go there and relax. Do your thing."
Which Dang did, admiralty for the rest of the contest as the Rough Riders posted a clean sheet in a 3-0 victory. The young defender never looked back after that.
"In the second half, he was unbelievable," Bowen said. "He just turned it around. … He crushed it until the very end."
For his overall performance for the Rough Riders, Dang was named the team's Rookie Player of the Year. Long Island conceded only nine goals in 14 regular season games while capturing the Metropolitan Division crown with a 12-1-1 record. The squad also qualified for the playoffs.
Bowen said Dang's maturity impressed him. Dang has started his sophomore year at Lipscomb University.
"He's still really young," he said. "I think he played more minutes than anyone on the backline. He was our most reliable, consistent defender even though we did rotate a lot back there. He was the one player that played [the most] because of his steadiness and his consistency. He is still so young, kind of a babyface but he's, he plays like he's been playing for years."
Dang also was an attacking threat, especially on corner kicks and free kicks, given his height.
"Not only did he make us fairly secure in the back end, kept clean sheets, but he also he kicked in with his fair number of goals," Bowen said.
"We could see his quality. There was no doubt about it. He was Mr. Consistent for us in the backline and grew and grew with a player. He grew as a leader as well, which was good for him on how he can carry that into college."
Given Dang's short collegiate history, Bowen wasn't making stuff up.
Dang returned to Lipscomb ready to improve a scintillating freshman season in 2022.
The Brentwood, Tenn. native logged 1,546 minutes, the third highest total on the squad. He also was chosen as the ASUN Freshman of the Year, was selected to the All-Freshman Team and named to the ASUN All-Tournament Team.