On a team that finished atop its division, losing only once in the regular season and qualifying for the playoffs, it would be easy to get lost in the shuffle of talented players.
Long Island Rough Riders men's head coach Tom Bowen certainly appreciated the contributions of every player on his squad.
One player stood out more than the others – center back Jansen Miller.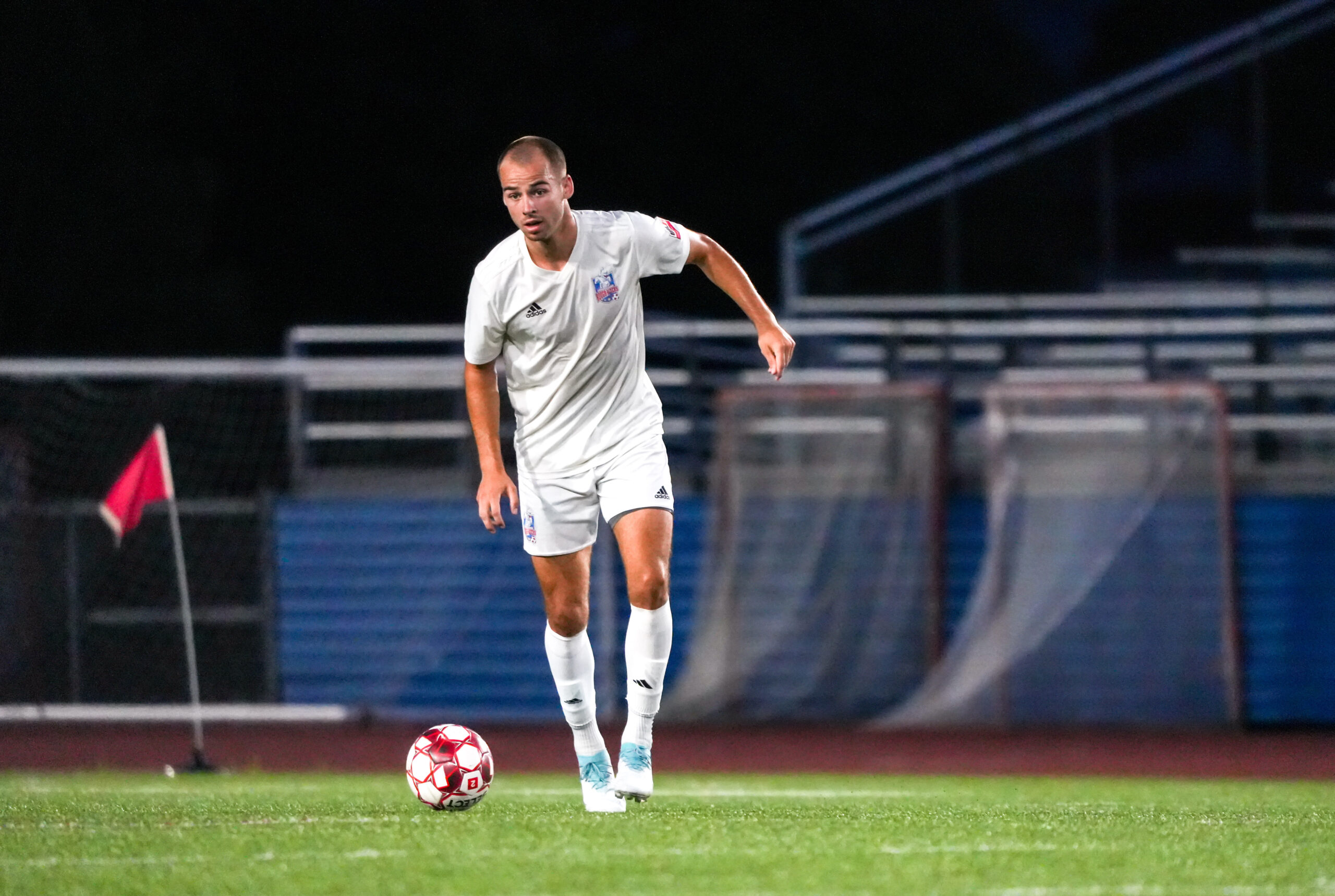 Not only did Bowen like Miller's performance, but he was also just as impressed with his overall attitude.
For that reason, Miller was named the Rough Riders' Unsung Hero of the Year.
Miller didn't necessarily start or even play every game because Bowen wanted to give players as much playing time as possible. Certainly not an easy equation for a coach to balance.
"We did a lot of rotating in the backline," Bowen said. "We very rarely played the same back three, two games in a row. We had a deep squad, so we had a lot of rotation. We usually had a different back fee for every game. You have to be fair. We would rotate to keep guys fresh and find themselves out of the squad or on the bench. The next game they could be starting again."
Which happened to be Miller's case.
"Not once did he ever complain," Bowen said. "His attitude never changed. If he was in the squad on the bench, he would be the guy always smiling when guys would go in [to the game]. He was happy and cracking jokes, getting the team going. Kind of like a leadership role without having a leadership role."
Let's face it. The Rough Riders' roster was stocked with regulars from some of the top colleges in the nation and because of that, not every player was going to get an opportunity to play every game.
When you're a top player, sitting on the bench might be a difficult job to do.
Not Miller.
"When he was on the field, he was a leader," Bowen said. "He did proper defending and then he'd find himself out of the squad the next game but supportive. That, too, was always spot on. Never once complained. Just a great kid, somebody who I think myself and anybody on the team would have back in a heartbeat."
Miller was one of the reasons why the Rough Riders finished with a 12-1-1 mark while winning the Metropolitan Division in USL League Two. The team conceded only nine goals in 14 regular-season contests.
The Baldwin, Mo. native has returned to Indiana University for his senior season. In his 11 matches last season for the perennial NCAA Division I player, the Hoosiers allowed 12 goals. He also scored a goal off a corner kick against Butler University last Sept. 14.