Written by Michael Lewis
When you're a holding or defensive midfielder, it is easy to get lost in the shuffle.
They do much of the dirty work in the middle, and don't receive the same credit as a as a goal-scorer or playmaker.
Coaches certainly recognize how vital these hard-working players are to the success of a team, as Caroline Nuttall was named the Long Island Rough Riders' Unsung Player of the Year.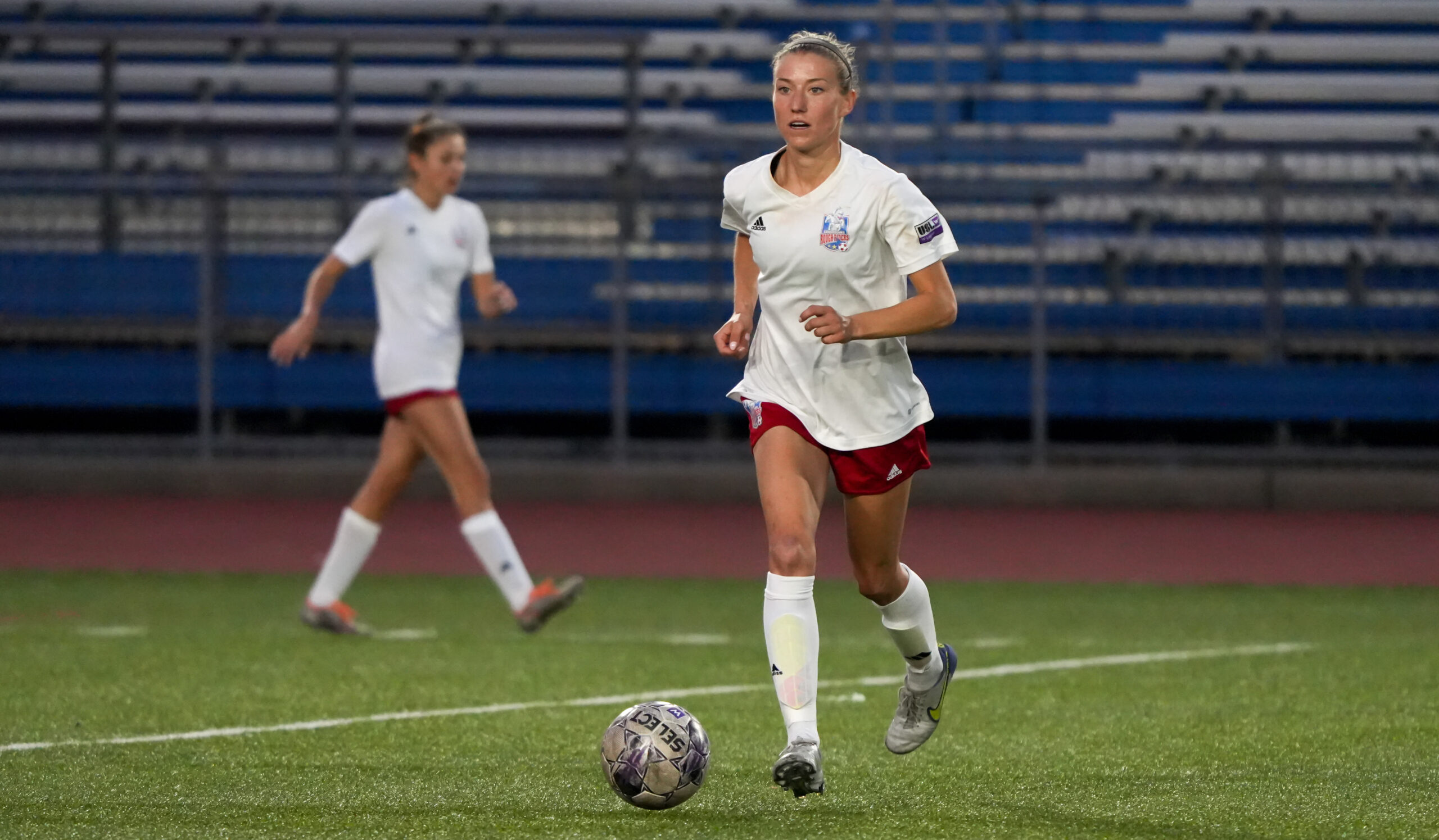 "Caroline did all the hard work in the midfield," head coach Matt Lannon said. "She was perfect in our system and a crucial presence in the midfield. She was gritty and broke up play and made sure to get a head on every ball in the air which is just the player a coach wants in the midfield.
"Her ability to read the game so well really makes her the player she is, which is a great thing to watch and coach. I felt like she was an extra coach on the field at times, just a true leader."
The Rough Riders finished second in the USL W League's Metropolitan Division with a 10-1-1 mark, reaching the playoffs again, and Nuttall, not surprisingly, played an important role, as a ball winner. Nuttall even contributed 2 assists in the season.
A 2019 graduate of St. Anthony's High School in Huntington, N.Y., Nuttall began her collegiate career at Hofstra University during the 2021 spring and fall seasons before she transferred to Long Island University. She appeared in 18 matches in 2022.
Appointed captain prior to this fall season, the 5-foot-8 Nuttall was named the Northeast Conference defensive player of the week on Aug. 21 while playing as a defender for the Sharks.
Nuttall certainly has the soccer DNA to excel in the game. She is the daughter of Hofstra men's head coach Richard Nuttall, a Long Island soccer institution for decades, and a member of the legendary Rough Riders men's 1995 U.S. Interregional Soccer League championship team.