Written by Michael Lewis
UNIONDALE, N.Y. — The Long Island Rough Riders women enjoyed a rousing start to their season in more ways than one on Saturday night.
Only 24 seconds after the opening kickoff, left back Alexa Vegoda scored to spark the Rough Riders to a stunning early lead. Vegoda's teammates followed her lead as Long Island recorded a resounding 8-0 victory over the Westchester Flames in rainy USL W League action at Mitchel Athletic Complex.
The theme of the match was share-the-wealth as seven players found the net in the match, which was played in the pouring rain. Besides Vegoda, midfielder Ashley Ladner and Lia Howard tallied twice, and Alexa Schneider, Nikki Bermudez and Bella Sember scored one goal apiece.
Long Island dominated huge stretches of the match, rarely allowing the visitors to touch the ball as goalkeeper Natalie Medungo had a relatively easy and uneventful time, recording the clean sheet.
The first half essentially was a shooting gallery for Long Island.
Just seconds after the opening whistle, Vegoda raced down the left side and attempted a cross that turned into a goal as the ball sailed over the outstretched hands of the keeper as the hosts took the lead.
The Rough Riders, who have intentions of reaching the playoffs and beyond, were far from finished.
Ladner latched onto Grace Cagnina's pin-point pass through the defender and rounded the Westchester goalkeeper to double the lead in the 14th minute.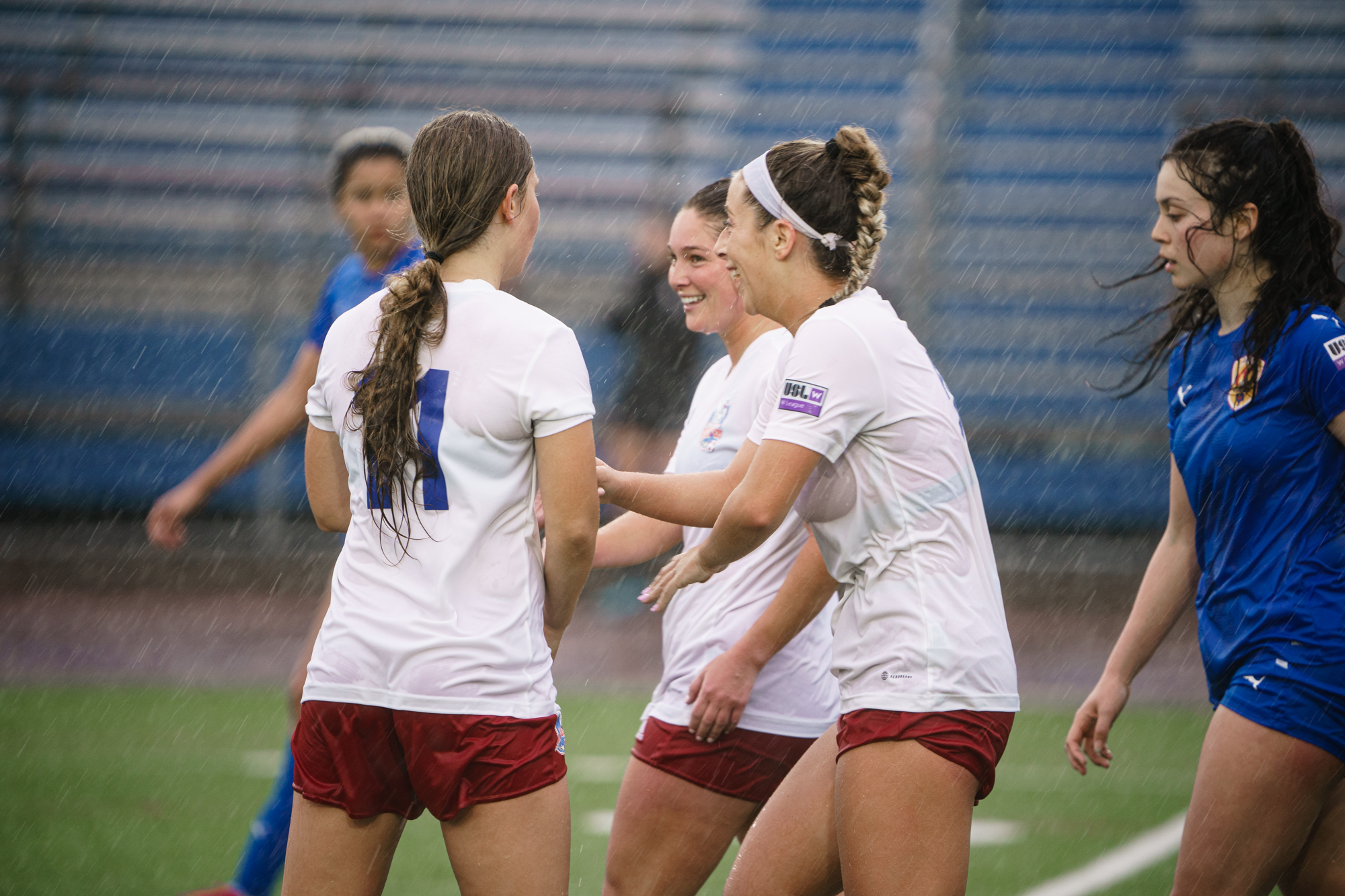 Howard then set up Schneider, who scored from nine yards for a three-goal advantage in the 25th minute.
Bermudez was fouled in the box in the 39th minute and converted the ensuing penalty.
Three minutes later, Ladner intercepted a poor clearance and ripped a shot from the top right of the penalty area for a 5-0 margin.
Howard closed out the opening half scoring with her second goal, converting Vegoda's feed from the top of the box for a 6-0 lead.
Quite appropriately, No. 7, Sember, a halftime substitute, made it 7-0 in the 68th minute, drilling home a right-wing feed from 12 yards after a steal by a teammate.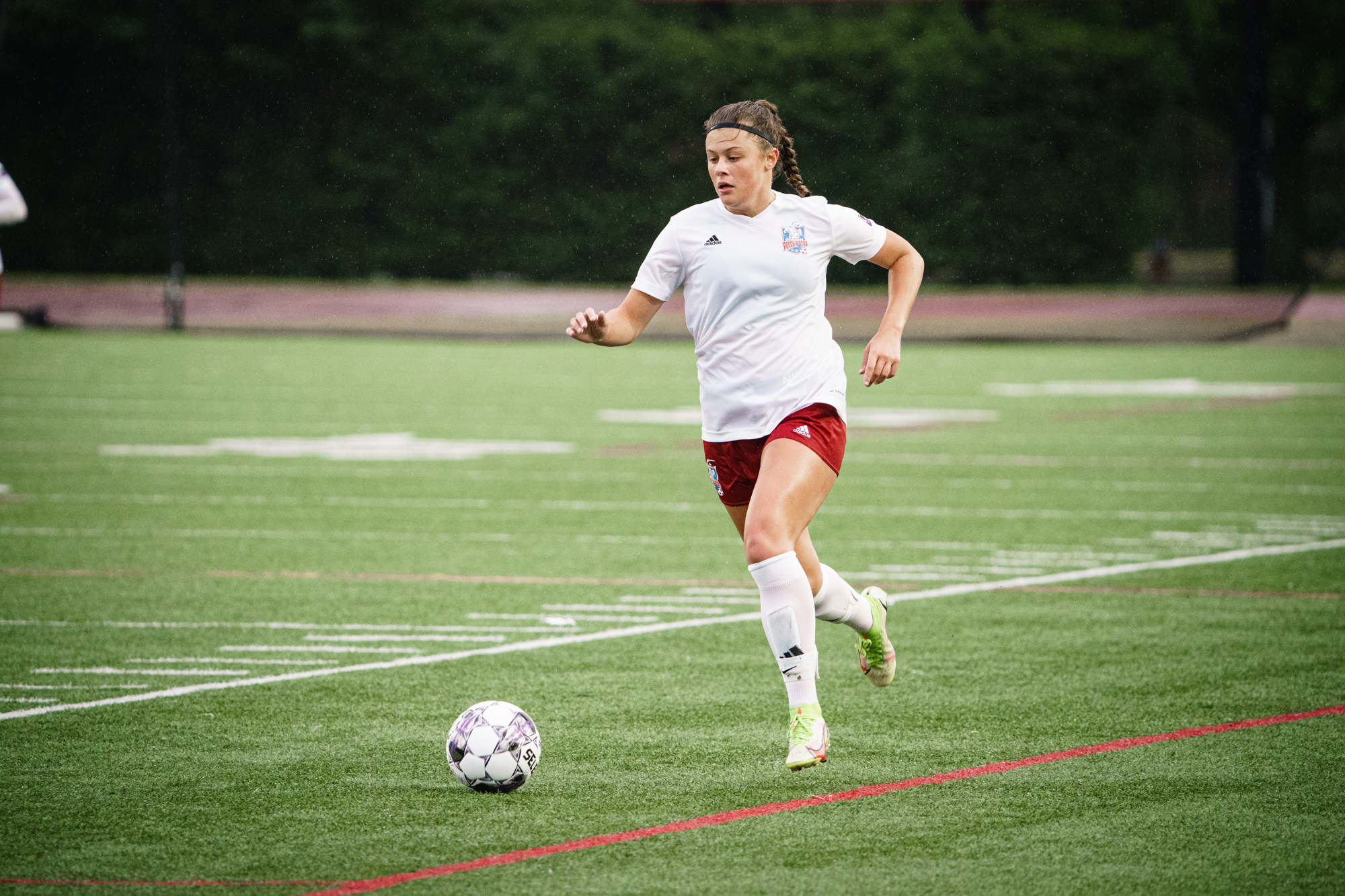 Howard scored her second from close range on the left side for an eight-goal advantage in the 81st minute.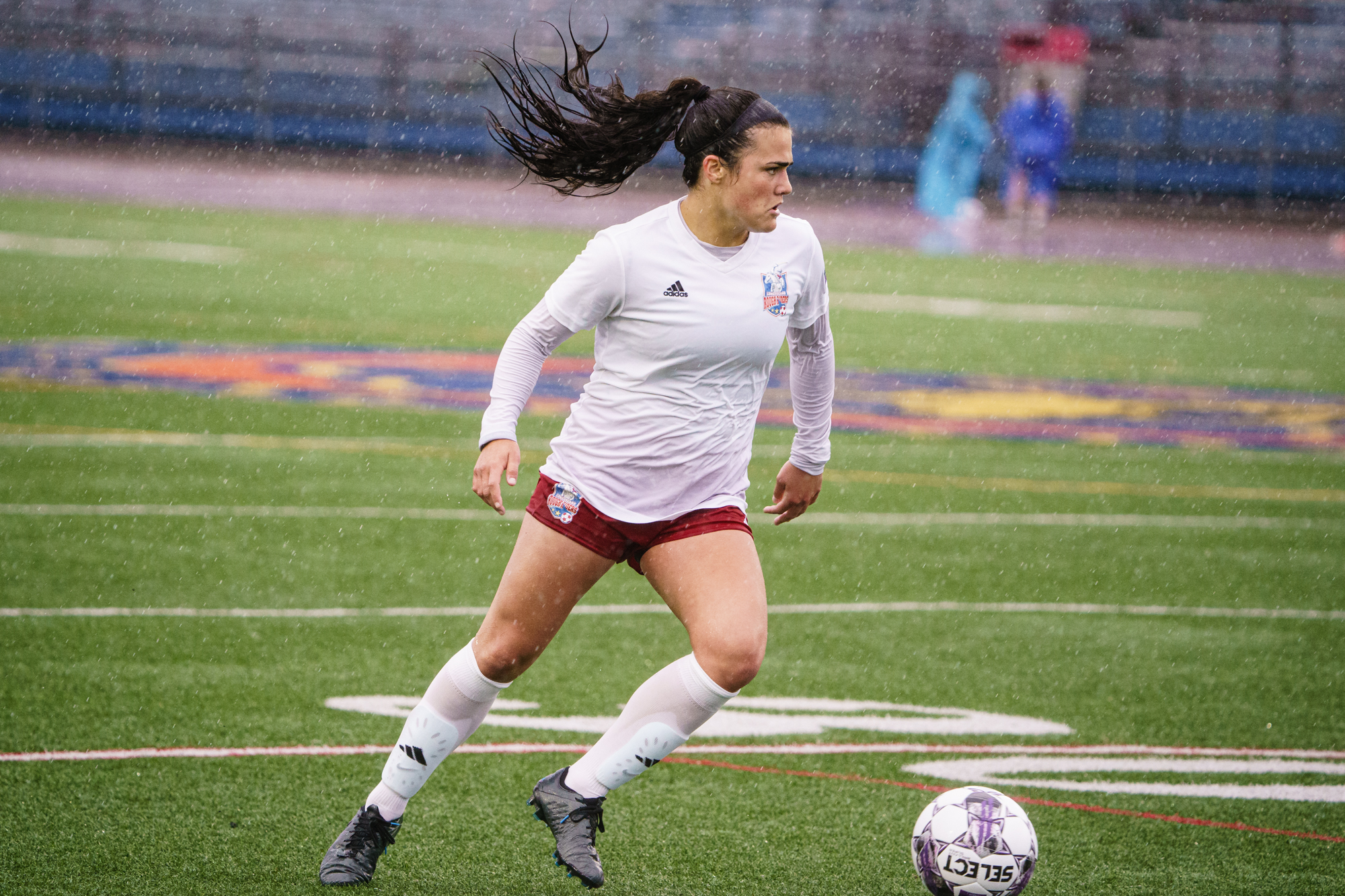 The men played their Westchester Flames counterparts in the second game of the doubleheader.
Long Island hits the road for its second match of the campaign, at FA Euro on Thursday, May 25 before returning home to host Morris Elite SC on Sunday, June 4 at 3:30 p.m.